Sedation Dentistry in Dripping Springs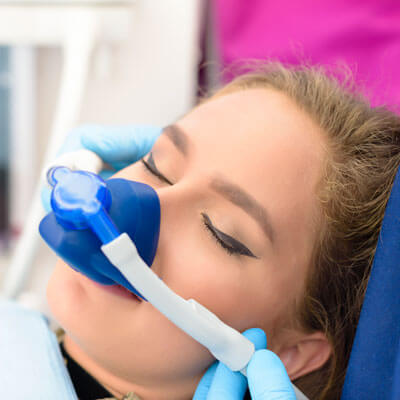 It's fair to say that not everyone looks forward to visiting the dentist. But for some people, a trip to the dentist can be absolutely terrifying. Those people often postpone their dental appointments or, worse yet, avoid going to the dentist altogether, and that can lead to serious oral health issues.
At Ron S. White, DDS, we want our patients to feel as comfortable as possible during their visits to our office, which is why we are pleased to offer sedation dentistry methods.
What You Should Know about Sedation Dentistry
Sedation dentistry methods aren't just for people with a phobia about going to the dentist. In fact, there are many different levels of sedation available, so even people with a low level of anxiety can be helped by sedation dentistry. These techniques are also used for patients with sensitive teeth, who have a fear of needles, or who need to go through a particularly lengthy procedure, for example.
Types of Sedation Dentistry
We offer two different types of conscious sedation for our patients:
Nitrous Oxide
One of the most commonly used forms of conscious sedation is nitrous oxide, also known as laughing gas. If you have mild anxiety, this might be the best choice for you. The effects wear off quickly after the procedure, so patients can drive themselves home.
Oral Conscious Sedation
Oral conscious sedation involves the patient taking an oral medication prescribed by the dentist prior to the appointment. This is helpful for people with higher levels of anxiety. Although you'll remain conscious, you'll feel very much relaxed and somewhat drowsy. People using this type of sedation will need a ride to and from the appointment.
Book Today
If you've been putting off a trip to the dentist because of anxiety, don't wait! We can help. Contact us today to schedule.
CONTACT US »

Sedation Dentistry Dripping Springs TX | (512) 858-5683