Emergency Dentistry in Dripping Springs
Dental emergencies happen when you least expect it–whether it's a child who fell walking and chipped a tooth, or an adult who was injured in an accident–they're never any fun to deal with.
To help get through your dental emergency with ease, we're here for you. We're proud to reserve appointments every day for life's little mishaps, meaning if something goes wrong and you need help ASAP, you can find it here.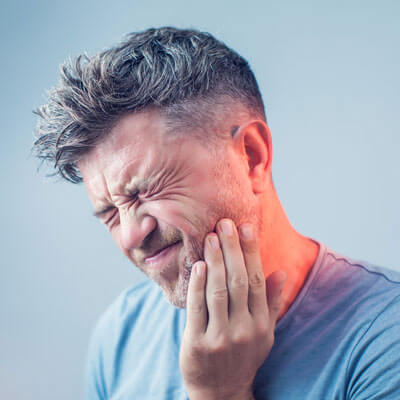 What Is a Dental Emergency?
First and foremost, if you experience a dental emergency with excessive pain or bleeding, visit your local emergency room as soon as possible. If your emergency doesn't require immediate medical attention, call Ron S. White, DDS to get the appropriate advice and instructions.
Common dental emergencies we see often include:
A knocked-out tooth (baby or adult)
A Baby tooth is knocked Out
A gum injury or laceration
A chipped or cracked tooth
Sudden abscess or infection
Sudden extreme tooth pain
Need Help Now? We're Here for You!
Keep in mind that prompt action is always the name of the game when it comes to a dental injury. It's always better to err on the side of caution and seek the advice of a professional whenever an accident or injury involving the teeth or gums occurs!
Time is of the essence, so contact us immediately. We will arrange to see you on the same day if it's during normal business hours. Until you can get in, rinse with warm salt water and take an anti-inflammatory (e.g., ibuprofen) to reduce swelling and discomfort. If you're currently experiencing any severe facial swelling or bleeding, head to the nearest emergency room.

Emergency Dentistry Dripping Springs TX | (512) 858-5683